About Kindred at Home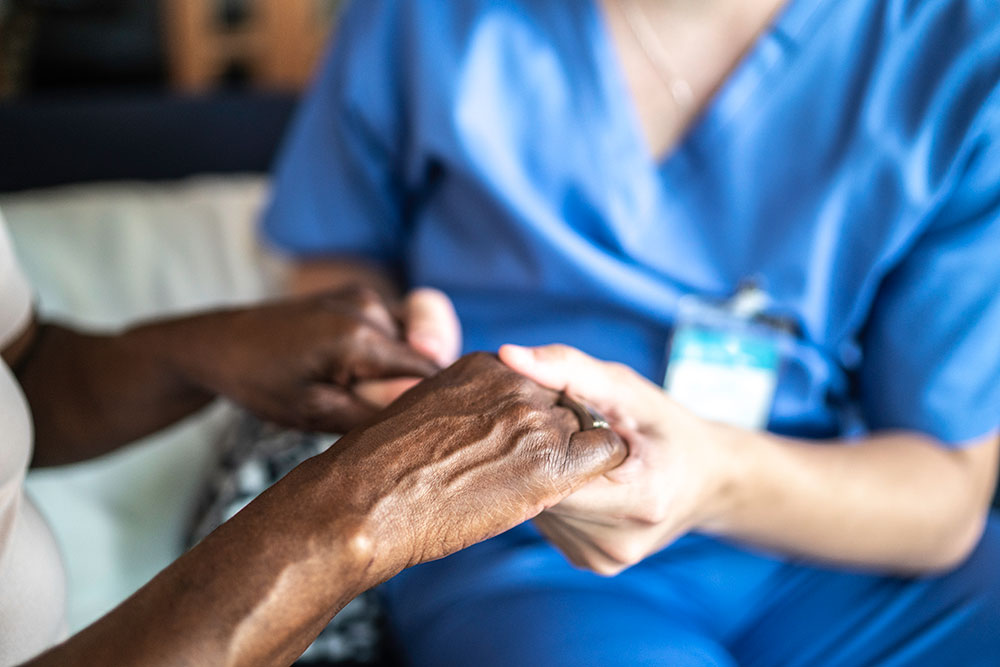 When you join the Kindred at Home team, you become part of something bigger.
At Kindred at Home, we are dedicated to delivering high-quality care while creating an outstanding employee experience, one where you bring your best self to work, feel empowered, celebrated, valued and supported to grow personally and professionally.
We believe that our employees are our greatest asset and resource.
Join our team to build your career while making a positive difference in your community.
Kindred at Home is the nation's leading provider of comprehensive home health, hospice, and non-medical home care services. Every day, our 48,000 employees in nearly 800 locations throughout 40 states work to fulfill our mission to provide compassionate care and extraordinary service to the patients and families we serve. It's at the heart of everything we do.
Our Mission, Vision and Values
Our Mission
To provide compassionate care and extraordinary service to the patients and families we serve.
Our Vision
To be the best in class provider of clinically innovative healthcare services in the home.
Our Values
Why Kindred at Home
Employee Experience Vision
We're committed to fostering a culture that employees love, because what matters to our employees, matters to Kindred at Home. We believe a world-class patient experience is enabled by an exceptional employee experience.
Our Stance on Diversity, Equity & Inclusion
We're dedicated to promoting a diverse, equitable and inclusive environment where all employees, patients and their families are valued. We know that bringing diverse cultures, perspectives and backgrounds together drives better outcomes for everyone. This makes diversity, equity and inclusion the responsibility of every individual treating each other with respect and embracing different viewpoints, opinions, thoughts and ideas.
Benefits of Being on the Team
Competitive Pay and 401k
Employee Assistance Program
Healthy Steps Wellness
Centers of Excellence Program
Healthcare Plans
Educational Assistance
Investing in Our Team
Talent and Leadership Development
There is a path for growth at Kindred at Home. We don't want to just offer you a job, but create the environment where you can grow both personally and professionally.
Clinical Ladder for Professional Credentialing and Advancement
If you have a thirst for knowledge, you've come to the right place. We offer countless opportunities to learn new skills, gain certifications and advance in your career.
Targeted Personal and Career Development Planning
We don't take a one-size-fits-all approach to your development. Our focus is on each individual, encouraging and supporting your desire to learn and grow. What matters to you, matters to us.